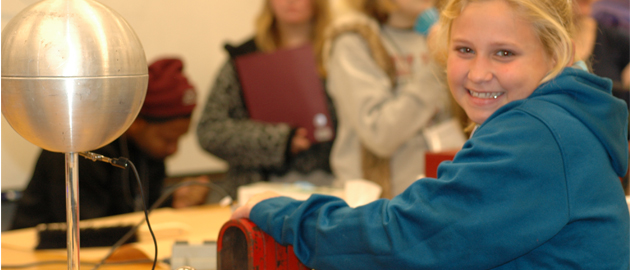 Expanding Your Horizons
<< more links under main menu
November 19, 2016
Expanding your Horizons (EYH) in Math and Science is an all-day Saturday conference for girls in 5th, 6th, 7th, 8th, and 9th grades. The conference consists of hands-on workshops in a variety of subjects led by professionals working in the sciences. Concurrent workshops are offered for parents, teachers, and counselors to assist them in guiding girls in career choices.
---
How to Register
During the registration process, you will be asked to choose three workshops that you are interested in.  You can see additional information about the workshops if you click here.
You will be asked to fill out a photo concent form after you fill out the registration page.
Click here to be taken to the registration page.
You will receive a confirmation email after we have processed your registration submission.  The email will say to mail your check or money order to:
SIU – Dept of Mathematics
ATTN:  EYH
1245 Lincoln Drive – MC 4408
Carbondale, IL  62901
The check or money order can be made out to SIU or SIU-Dept. of Mathematics.
Please call the office, 618-453-5302, any weekday from 8 a.m. to 4:30 p.m. if you have any questions about this process.  Thank you!
---
Four Goals
Increase the interest of young women in math and science through positive, hands-on experiences
Foster awareness of career opportunities in math and science related careers
Provide young women with opportunities to meet and interact with positive role models who are active in math and science related careers
Involve young women in positive experiences in math and science
---
For more information: eyhmath@siu.edu