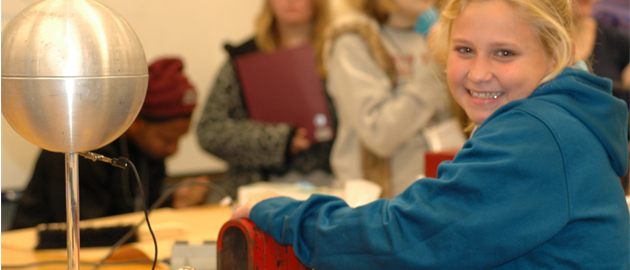 Expanding Your Horizons
**Due to COVID-19 EYH will not be held in the Fall of 2020**
<< more links under main menu
Expanding your Horizons (EYH) in Math and Science is an all-day Saturday conference for girls in 5th, 6th, 7th, 8th, and 9th grades. The conference consists of hands-on workshops in a variety of subjects led by professionals working in the sciences. Concurrent workshops are offered for parents, teachers, and counselors to assist them in guiding girls in career choices.
Come on your own or as part of a group.
Listen to the live WSIU Interview with Jennifer Fuller and Dr. Kathy Pericak-Spector about Expanding Your Horizons 2017!
Letter for Teachers-Parents-2019
---
Four Goals
Increase the interest of young women in math and science through positive, hands-on experiences
Foster awareness of career opportunities in math and science related careers
Provide young women with opportunities to meet and interact with positive role models who are active in math and science related careers
Involve young women in positive experiences in math and science
---
For more information: eyhmath@siu.edu