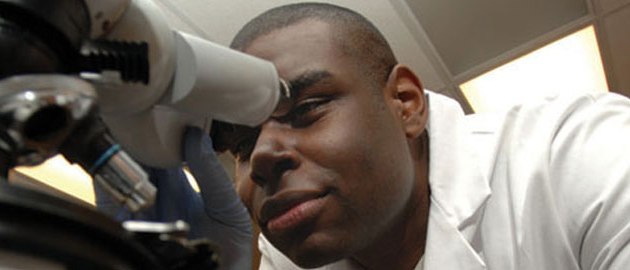 B.S., College of Engineering, Computing, Technology, and Mathematics
Bachelor of Science Degree
University Core Curriculum Requirements (411)
College of Engineering, Computing, Technology, and Mathematics Academic Requirements (141)
Biological Sciences: 6 hours (not University Core Curriculum Courses)
University Core Curriculum Requirements
Physical Sciences: 6 hours  (not University Core Curriculum Courses)
Supportive Skills: a two semester sequence in a foreign language, or three years of one foreign language in high school with no grade lower than C
Requirements for a Major in Mathematics (451)

Mathematics 150, 221, 250, 251 (14)
Computer Science 202 or approved substitute (4)
At least one course from each of the following groups: (12)
(One group may be waived for students who have a minor in Computer Science)
Group A: Algebra/Discrete Math/Linear Algebra: 319, 349, 421
Group B: Analysis: 352, 450, 452, 455
Group C: Applied Math/Numerical Analysis: 305, 471, 472, 475a
Group D: Probability/Statistics: 380, 480, 483
Five additional courses in mathematics numbered above 299 (excluding 300i, 311, 314, 321, 322, 411, 412, 458)
Electives to make a total of 120 credit hours (20)

Total (120)

1 A total of nine hours of biological sciences, mathematics, and physical science course work are accounted for in the 41-hour Core Curriculum Requirement.

-Each student's program must include at least 5 math courses at the 400 level.
-The selected courses must include Math 302.
-Courses taken pass/fail will not count toward the major
-Mathematics majors are required to meet with a departmental advisor for approval of their courses prior to registering each semester.
---
Mathematics Suggested Curricular Guide, College of Engineering, Computing, Technology, and Mathematics
| | | | | | | |
| --- | --- | --- | --- | --- | --- | --- |
| FIRST YEAR | FALL | SPRING |   | SECOND YEAR | FALL | SPRING |
| MATH 1111 | 4 | - |   | MATH 221, Humanities | 3 | 3 |
| MATH 150 | - | 4 |   | MATH 250, 251 | 4 | 3 |
| CS 202 | - | 4 |   | MATH 302 or 305 | - | 3 |
| ENGL 101, 102 | 3 | 3 |   | Human Health, Social Science | 2 | 3 |
| UCOL101 | 3 | - |   | SPCM 101 | 3 | - |
| Foreign Language | 4 | 4 |   | PLB 200 or ZOOL 118 | 4 | - |
|   |   |   |   | Biology | - | 3 |
|      Total | 14 | 15 |   |      Total | 16 | 15 |
|   |   |   |   |   |   |   |
| THIRD YEAR | FALL | SPRING |   | FOURTH YEAR | FALL | SPRING |
| Two 300-400 level Math3 | 6 | 6 |   | Two 300-400 level Math3 | 6 | 6 |
| Humanities, Social Science | 3 | 3 |   | Multicultural | 3 | - |
| PHYS 205a, 255a2 | 4 | - |   | Fine Arts | - | 3 |
| PHYS 205b | - | 3 |   | Elective | 6 | 6 |
| Elective | 2 | 3 |   |   |   |   |
|      Total | 15 | 15 |   |      Total | 15 | 15 |
1Fulfills University Core Curriculum foundation skills
2Fulfills University Core Curriculum science requirement
3Must be approved by a mathematics advisor
---