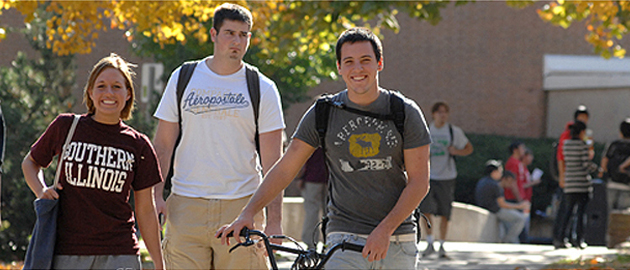 B.A. College of Liberal Arts
Bachelor of Arts Degree
University Core Curriculum Requirements (411)
College of Liberal ArtsAcademic Requirements (14)

English Composition (beyond the Core requirement) (3)
One approved writing intensive course (consult Liberal Arts advisement) (3)
Foreign language (8)
Requirements for a Major in Mathematics (451)

Mathematics 150, 221, 250, 251 (14)
Computer Science 202 or approved substitute (4)
At least one course from each of the following groups: (12)
(One group may be waived for students who have a minor in Computer Science)
Group A: Algebra/Discrete Math/Linear Algebra: 319, 349, 421
Group B: Analysis: 352, 450, 452, 455
Group C: Applied Math/Numerical Analysis: 305, 471, 472, 475a
Group D: Probability/Statistics: 380, 480, 483
Five additional courses in mathematics numbered above 299 (excluding 300i,  311, 314, 321, 322, 400, 411, 412, 458)(15)

Secondary Concentration Requirements2
6-9 hours approved by the Mathematics Department in one of the following areas: engineering, computer science, physics, economics, business & administration.  A minor in any department of the college of Liberal Arts or the College of Science may be substituted for this requirement.
Electives (11-14)

TOTAL (120)
1 A total of nine hours of biological sciences, mathematics, and physical science course work are accounted for in the 41-hour Core Curriculum Requirement.

2 Secondary Concentration Requirement (choose one of the following options)
PHYSICS: 6 hrs from 205 a,b,c or 300-level courses with math prerequisites.
ENGINEERING: 6 hrs of ENGR courses with math prerequisites numbered above 222.
COMPUTER SCIENCE: CS 215, 220, and one of CS 306 or 311.
ECONOMICS: 6 hrs from the following, including 3 hours above the 200 level:ECON 240, 241, 340, 341, 440, 441, 465.
BUSINESS: ACCT 220 & 230 plus one additional course in ECON, FIN, MGMT, MKTG, chosen from the Professional Business Core.
CHEMISTRY: CHEM 222a & b, plus one advanced CHEM with a math prerequisite.
ANY MINOR in the College of Science or the College of Liberal Arts.
-Each student's program must include at least 5 mathematics courses at the 400 level.
-The selected courses must include Math 302.
-Courses taken pass/fail will not count toward the major.
-Mathematics majors are required to meet with a departmental advisor for approval of their courses prior to registering each semester.
---
Suggested Curricular Guide
| | | | | | | |
| --- | --- | --- | --- | --- | --- | --- |
| FIRST YEAR | FALL | SPRING |   | SECOND YEAR | FALL | SPRING |
| MATH 1111, 150 | 4 | 4 |   | Math 221, English Comp | 3 | 3 |
| CS 202 | - | 4 |   | MATH 250, 251 | 4 | 3 |
| ENGL 101, 102 | 3 | 3 |   | Humanities | 3 | 3 |
| UCOL101 | 3 | - |   | SPCM 101, Math 302 or 305 | 3 | 3 |
| Social Science | 3 | 3 |   | Science | 3 | 3 |
| Human Health | 2 | - |   |   |   |   |
| Total | 15 | 14 |   | Total | 16 | 15 |
| THIRD YEAR | FALL | SPRING |   | FOURTH YEAR | FALL | SPRING |
| Two 300-400 level Math2 | 6 | 6 |   | Two 300-400 Level Math2 | 6 | 6 |
| Secondary Concentration | 3 | 3 |   | Secondary Concentration | 3 | - |
| Multicultural, Fine Arts | 3 | 3 |   | 300-400 level elective | 3 | 8 |
| Foreign Language | 4 | 4 |   | Additional Science w/lab | 3 | - |
|      Total | 16 | 15 |   |      Total | 15 | 14 |
______________________________
1Fulfills University Core Curriculum Foundation Skills
2Must be approved by a mathematics advisor
---