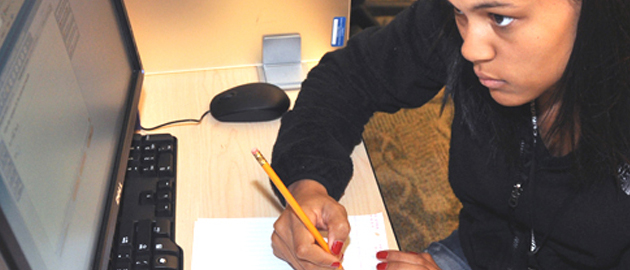 B.S., School of Education
Bachelor of Science Degree in Mathematics, School of Education
University Core Curriculum Requirements to include
ENGL 101 & 102, PSYC 102, MATH 300I, EDUC 311, 314.  (39)
Requirements for Major in Mathematics................................ 46
  Content Courses....................................................... 40
     MATH 150, 221, 250, and 251 or 305
     (Three hours included in UCC mathematics hours) ... 11
     CS 202 or approved substitute...............................  4
     MATH 302, 319, 335, 349, 352 483........................ 19
     At  least  two  additional  approved  400-level 
             mathematics courses excluding 411, 412.......... 6
     Methods Course, MATH 311A,B................................ 6
Professional Education and Licensure Requirements...... 24
     EDUC 301, 302, 303, 308, 313, 319, 401A
     Other requirements for licensure
     CI 360................................................................. 3
    Electives to make 120 hours................................ 8
Total...................................................................... 120
Admission into the Teacher Education Program requires a 2.5 average in MATH 150, 221, 250; and 251 or 305 in addition to School of Education requirements for admission to the TEP.
Retention in the Teacher Education Program and approval for student teaching requires a 2.75 average in the major and departmental approval.
Mathematics majors are required to meet with a departmental advisor for approval of their courses prior to registering each semester.
Concentration in Mathematics for Elementary Education
Consult with the School of Education and with Mathematics advisors about the latest requirements.